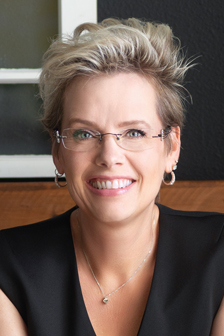 Florida gardens are like jungles and don't need much water, right? Not really the case, actually! We have our sprinkler systems and scheduled waterings just like other places. Given the focus on reducing our demands on our natural resources, you may consider planting a garden that conserves water instead of demanding it. Our friends at HGTV have designed a good starting place for water efficient gardens. Just think of where you can grow from here!
– Beth
Florida Water-Wise Garden Plan
Scarlet sage, blue flag iris and beach sunflower team up in this water-saving entryway garden.
Conserve water and find plants that suit your Florida garden with this handy plant list.
Landscape plan Leah Gardner/Illustrations by Simutis Illustrations
Use this site plan for a space that measures 50 feet wide.
A. Wild coffee (Psychotria nervosa)
Alternative: Other medium shrub 3 to 5 feet tall

B. Adam's needle (Yucca filamentosa)
Alternative: Other evergreen, drought-tolerant accent shrub

C. Purple lovegrass (Eragrostis spectabilis)
Alternative: Other ornamental grass or grass-like plant, one to 2 feet tall

D. Scarlet sage (Salvia coccineus) red, pink, purple or white available
Alternative: Bloodleaf (Iresine diffusa). white flowers with red tinged leaves or other flowering herbaceous plant, 2 to 3 feet tall

E. Beach sunflower (Helianthus debilis)
Alternative: Black-eyed Susan (Rudbeckia spp.), blanketflower (Gaillardia pulchella) or other flowering herbaceous plant, one to 2 feet tall

F. Conradina (Conradina grandiflora)
Alternative: Rose verbena (Verbena canadensis), beach verbena (Glandularia maritima) or other flowering groundcover, 6 to 12 inches tall

G. Blue flag iris (Iris versicolor)
Alternative: Copper iris (Iris fulva) or other tough, small groundcover, 2 to 4 inches tall

H. Prostrate petunia (Ruellia caroliniensis)
Alternative: Green and gold (Chrysogonum virginianum) or other moisture-tolerant herbaceous plant
1. Stepping stone
2. Porch/Landing
3. Rain chain
4. Dry-stream bed
5. Rock/small boulder
6. Rock-lined basin or depression