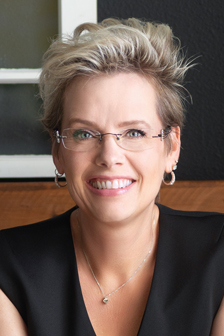 Pinterest is a lovely black hole when it comes to searching for home remodeling or decorating ideas. Thank goodness HGTV has wrangled their top 100 kitchen concepts in one place. I'm pulling out five for this post, but rest assured that the link to all 100 is here, as well as at the bottom of the page.
Keep these ideas in mind when you are looking at homes that may need some updating. And dream about how you can transform that closed off 80s oak kitchen into a sleek new version of it's old self.
Kitchen Ideas: Design Styles and Layout Options
By Morgan Faulkner
From a modern galley kitchen to a Scandinavian-inspired eat-in, explore dozens of kitchen design styles and layout options for your next remodel.
Open and Airy Entertaining
The black-and-white color scheme creates a clean, sophisticated look in this open-plan kitchen. Floor-to-ceiling sleek black cabinets provide an abundance of storage, while a large island is the perfect spot for the whole family to gather for meals.
Natural Earth Tones
In the spacious kitchen, earth tones pair up with fresh neutrals for an easy, relaxed tone. Wolfe and Miele appliances and wide paths around the island make the chef's job a little easier.
Luxe Backsplash & Countertops
All our marble and gold dreams have come true in this gorgeous kitchen. The soft gray perimeter of the space is contrasted with gorgeous golden accents and the island's blue-gray base. A solid marble slab for the kitchen's backsplash helps brighten and visually open up the room — a luxurious way to make the walls disappear.
Showstopping Bronze
Etched marble walls, countertops and large island are gorgeous in this chef's kitchen. Bronze fixtures and decor pop against the black range hood and stools.
Contemporary Rustic
Leather bar chairs blend beautifully with the wood finishes used as accents in this kitchen design. Four heavy black pendant lights form a square above the polished island countertop while natural wood exposed beams give a country influence to the contemporary style.
Link to the entire list on HGTV.com